In this article, we are going to see how new customers can register themself in UVdesk and use our saas module.
Now you can see multiple steps, where you need to fill in the details accordingly such as email, password, etc.
In the next step, you need to enter your first name, last name, phone number, and skype id.
Enter the details and click on proceed button.
In the 3rd step, please enter your organization's name.
Also, you need to select the sub-domain for your organization.
Now next step contains plans, where you need to select a plan by which you wish to proceed.
Choose a plan that works for you better, we have two plans Pro and Enterprise. You can select the plan according to your industry type and view more comparisons by clicking here.
Now select the number of agents you required and click on proceed button.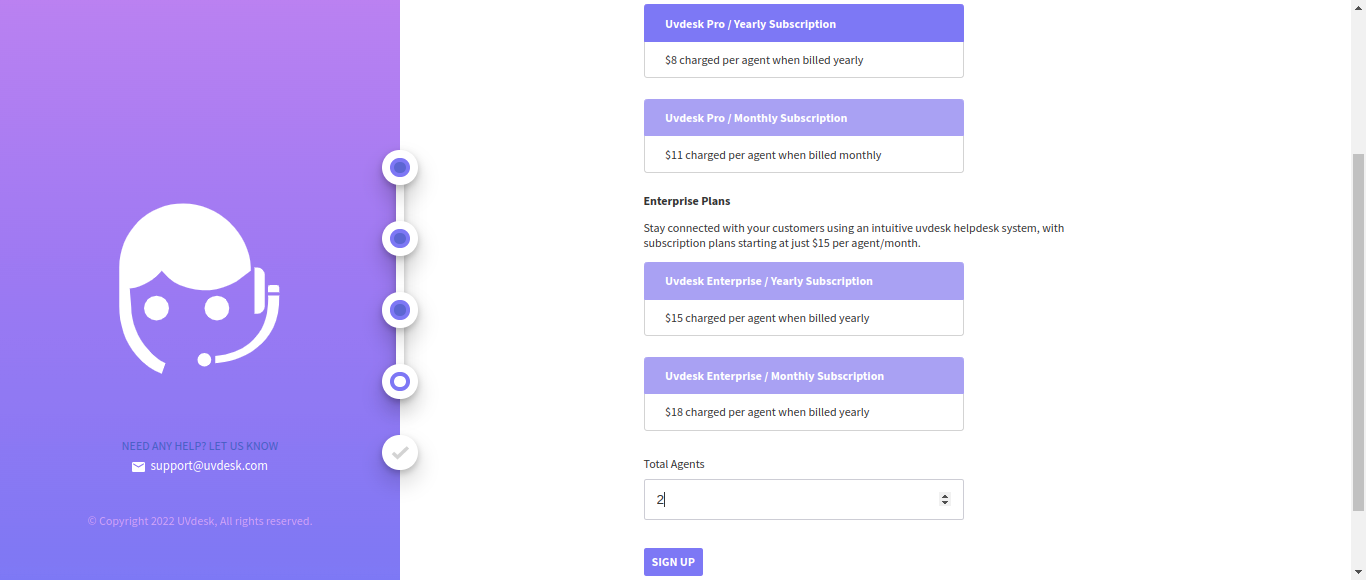 Once you've successfully registered, complete the payment details and enjoy your free trial.
Please Note: If you decide not to continue, you must notify us within 30 days. Otherwise, the account will be debited automatically.